Sunday, June 25, 2006



It's saturday again, that means it's golf day for dad and as for us, my mom and I, it's tiangge hopping day :) After dropping off dad, we went to my mom's friend Tita Divina and chitchatted for a while, then we went to pick up Ninang Chot from her clinic. She went with us in NBC Tent where the bazaar was (how I love bazaars!). I was able to get another board shorts :) but it's probably a fake one hehehe who cares, the fabric's nice anyway (not to mention it's more than 1/4 the regular price! I mean, the original price hehe that's why I love bazaars) So after exploring the place we went back to ninang's clinic and stayed there for a while.

We went to Eastwood to check out which of the restaurants I'll - or should I say my dad's, be treating my cousins :) And when you're really getting lucky, we passed by one of my favorite store and my my! Thank you mommy! :) She got me 2 more clothes (well, I was just expecting a shirt) I now realize how lucky I am to have them as my parents and how lucky I am as a person, as a daughter, as a student. Imagine, we eat three times a day or sometimes even 5 (afternoon snacks and midnight snacks) I pity those kids by the streets begging for food (I can't imaging why some people can throw foods) I don't say I was born with a silver spoon but I do get whatever I want, but not always (of course there are some limitations) but yes, most of the time I get what I want. But don't get me wrong, I'm not that spoiled-brat-only-child-throwing-tantrums-if-I-don't-get-what-I-like. My parents taught me how to value things, money and people close to me. Plus I am also lucky I'm studying. Kids that skips class should be ashamed of themselves, their parents are working hard for their future yet here they are, just wasting those efforts and sacrifices. Though I can't tell mom and dad directly how thankful I am for the blessings I received and be able to return their efforts in some little ways like being a good girl and having high grades. I really appreciate everything that they're doing for me. I really feel sorry for the wrong things I've done. Having them by my side makes my life very special. I am grateful to have them as my parents - I really am.

By evening we passed by Capitol again to pick-up dad from golf and went back to Eastwood to meet up with my cousins, aunts and uncles for dinner. I haven't seen them for quite a while. My cousin, Ate Mea's pregnant! I do hope it's a girl :) And...time flies so fast that we have to say our goodbyes thanks for the new technology we could still be updated with each other.

I really enjoyed this day, I can tell this is one of the best birthdays I had.

*sighs happily* Wishes do come true :)


explored @ 1:39 AM
0 Comments | Links to this Story

Friday, June 23, 2006


It's fun being a PT student! hahaha though you have tons of lectures to review, you get to rest on the relaxing sofa our Dean contributed for us to benefit Sosyal! :) Thank you Dra. Santos :)

Ayos! my starbucks na my sofa pa! (We call the chairs by the hallway "Starbucks" xe parang pang starbucks ang dating) hehehe :)


explored @ 11:50 PM
0 Comments | Links to this Story

the baby" would always be a part of me. Try to ask some of my friends to describe me, and they would probably answer, "Candice, oh she's like a kid, she can even sing some disney songs". I still enjoy watching cartoons until now :) But somewhere, somehow I know I am already mature in some ways.

Well whatever my age is, I don't care, just as long as I'm happy and the people around me are. For now, I'll just live my life to the fullest and enjoy every minute of it, with the company of my family and precious friends ;-)

And will continue to thank God for all the blessings He showered me, to have a loving family and caring friends is such a blessing to me. Hope it'll keep on pouring :)


explored @ 10:57 PM
1 Comments | Links to this Story


as usual, I was so eager to go home this afternoon, good thing Dra. Estabillo dismissed us earlier than expected, (she barely let us out late) the schedule was until 5 so I estimated we would be finished by 4 or 4:30 in the afternoon, to my surprise, we were already having our post-quiz by 3pm! I really love that doctor :) hehehe

This week wasn't so bad, I passed all the subjects of our third cluster exam. Thank you God :)

I really love being here at home, plus I get to hug my adorable Sassy :) On having a new dog, I've changed my mind, I'll just save up for a chiuaua (at least it's the one I really like) and buy it after I graduate, that way I can take care of it by myself, it would be MY OWN dog *big smile*


explored @ 10:06 PM
0 Comments | Links to this Story

Saturday, June 17, 2006



It's already our 3rd cluster exam this coming tuesday, so I guess it's bye for now, I've got lots of handouts to read ... *murmuring* "I have to pass. I have to pass..." So it's less blogging, more reading :) Ciao!


explored @ 1:28 PM
0 Comments | Links to this Story

Thursday, June 15, 2006

For all the Pet lovers out there, try visiting:





And Strike a Pose! It's located at Stall #24 Tiendesitas Pet Village, Ortigas Avenue, cor. c-5, Pasig City. I'm sure you and your pet will enjoy 30 mins-1 hour of bonding :) I myself did!

here's a few: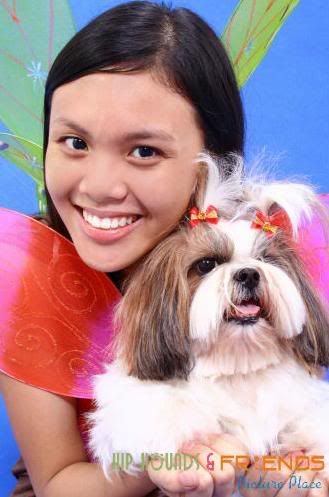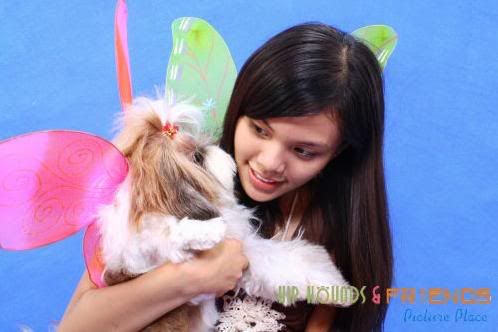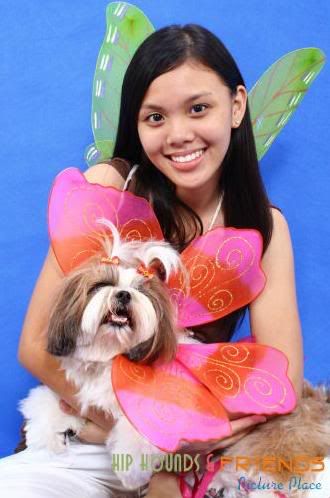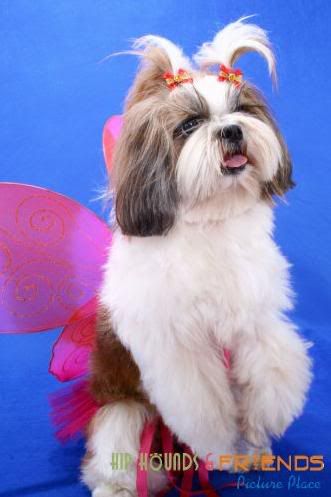 explored @ 10:03 PM
0 Comments | Links to this Story

Sunday, June 04, 2006



I've already posted the pictures last May 27 agility camp click here
have a pleasant night everyone!
*mwahugs*


explored @ 12:13 AM
0 Comments | Links to this Story

Thursday, June 01, 2006
Wow! It's already the first day of June. Today is Thursday, as usual mom's therapy day, since Angie, Chris's assistant (Chris is my mom's PT), finished her volunteering hours, I became an "instant intern" in Asian Hospital :) I helped Chris prepare and after care the machines and my mom. Today, I was the one who did the TENS and US (of course, still with the supervision of Sir Chris) Someday I'd like to work there, everybody's nice and ready to help one another plus it's more spacious than other clinics I saw :)
***
After her therapy, we went straight to ATC to have lunch with dad and watch, at long last, The Da Vinci Code. I was quite disappointed, sorry for those who thought it was fantastic, maybe I was expecting something more. I was more thrilled reading the book than watching the film. I guess you'll always be disappointed when you've already read the book then watch it in theaters. However, I liked the scenes, I remembered being there for one whole day, glad to have a mom like mine, she's an all-around mom, she's a mother-slash-tour guide-and-still-many-more-to-be-listed ;-) Imagine we were able to go around Paris in a day (We were suppose to be there for 3 days, unfortunately the flight got delayed and all). Though I wasn't able to see Mona Lisa or went up the Eiffel Tower, I'm happy enough that I've been there even just for once.

***

When we finished the movie, we went searching some things for my room make-over. When I was a kid (well I somehow consider myself today as a half-adult but still trapped in neverland *grins*) entering hardwares or stores for your home bores me a lot and thought it's a grown-up thing, but now I'm kind of enjoying it :) (Of course, every child would appreciate it if you bring her where she can find Barbie or Polly Pocket rather than those kinds of stores) I can't wait to have my own house ;-) and design my room myself, I'll leave the living room and other portions of the house to the interior decorator, they're more pro than I am :)
explored @ 10:53 PM
1 Comments | Links to this Story



Dad just got home, I was surprised how he reacted when he saw Sassy in my room (he hates it when Sassy goes up. hehe) while mommy was playing solitare in the computer and me reading a magazine, he said "Oh, bakit gising pa kayong tatlo?" Looks like he already accepted Sassy as part of the family :) Sassy, my youngest sister, hehehe

Have to sleep now, we're going to watch DaVinci's Code later... finally :)
Sweetdreams everyone *mwahugs*


explored @ 1:27 AM
1 Comments | Links to this Story


Candice: 19 year old kid that finally left neverland and decided to grow up * who simply wants to enjoy life's pleasures * wonders what it's like to be a princess * considers herself a mermaid in her past life * sings when no one's listening * picture addict * writter wanna be * certified bookworm * former ballerina * ex-figure skater * shoppaholic * atychiphobia & herpetophobia * uniquely coordinated * learning how to cook * dog lover * loves to hug and to be hugged * california maki eater * christmas is my favorite holiday * skirts are my fashion * eats cake when depress * amateur crepe maker * frustrated magician * treasures her friends * loves her family and will do anything for them * fears God the most.

~ BEDRIDDEN
~ DRAMA
~ DADDY THE TEACHER
~ WHERE WAS I?
~ CHRISTMAS PARTY
~ THE LATEST ON McDREAMY :)
~ BABIES
~ VACANT TIME
~ HOW MY DAY WENT
~ QUOTES FROM OUR FAVORITE CHARACTERS and MOVIES

~ April 2005
~ May 2005
~ June 2005
~ August 2005
~ September 2005
~ October 2005
~ November 2005
~ January 2006
~ March 2006
~ May 2006
~ June 2006
~ July 2006
~ August 2006
~ September 2006
~ October 2006
~ November 2006
~ December 2006