Tuesday, December 26, 2006
explored @ 4:22 PM
18 Comments | Links to this Story

Sunday, December 24, 2006



"When people walk away from you, let them go.. your destiny is never tied to anybody who leaves you and it doesn't mean they are bad, it just means that they are part of the story that's over"

"someday, someone will walk into your life and make you realize why it never worked with anyone else."


can relate? hahaha


explored @ 11:22 AM
0 Comments | Links to this Story

Tuesday, December 19, 2006

kaliwete pala ako, tried copying the steps from my dad, mirror image para madali ... Guess what!! mine looked perfectly fine, yung kay daddy?! My! parang may iba?? hahaha mas maikli ung sa front... anyway, I took a picture of it so, I'll post it nalang sometime this week ;-)


explored @ 11:04 PM
0 Comments | Links to this Story



one: they say a picture is worth a thousand words, (I created a multiply account so check it out)

two: I don't have much to blog :)

three: I am in a lousy mode... (what's new?)

four: our place is whipped by the two or maybe three supertyphoon so we have to clean up..kidding! :) we just had our year end cleaning so everything's scattered everywhere.. hehe

five: can't think of the fifth reason ;-) ciao!


explored @ 6:21 PM
0 Comments | Links to this Story

Friday, December 15, 2006



(I'm very lazy to post the picture here since I've created a multiply account, so just check it out)
Forgive me, but I'm still new so it's kinda scattered pa :)


explored @ 5:23 PM
0 Comments | Links to this Story

Thursday, December 07, 2006



Someone...
1. who'll treat me like a princess (c'mon everyone likes to be pampered and all)
2. who's not afraid to meet my parents
3. who surprises me even there's no occassion (it's a plus plus for us *wink*)
4. who appreciates the whole me
5. who will care for me
6. who calles me by my nickname (i feel much at home)
7. who knows when to hug me (especially when I'm sad)
8. who knows how to say sorry
9. who can make me laugh that I could hardly breathe :)
10. chubby
11. who'll take me to the movies once in a while
12. who knows me very well
13. that I'm comfortable with
14. who'll sing for me, even off-key :) (doesn't have to be in public *smile*)
15. who'll accompany me to the mall without complaining and asking to go home
16. knows how to make "lambing"
17. should be an old friend
18. rakista! haha parang c Bamboo ;-) (optional lng yan) haha
19. thinks that penguins are cute :)
20. who eats vegetables and fish
21. will enjoy stargazing
22. Picture addict like me, so we'll have lots of pictures to put in our scrapbook (I know,too highschool) still, I find it cute
23. homebuddy
24. drinks occassionally but doesn't smoke
25. knows how to take a cab
26. wears decent clothes (hip hop is a no no)
27. knows how to swim
28. honest
29. neat
30. should be a dog lover
31. calls me just to say goodnight (ui! may 10 cents per sec na!! hahaha)
32. should be SINGLE with no attachments
33. makulit but not annoying
34. will fight for me
35. will never let me go
36. can swing through my moods
37. understandable

well, that's it for now :)
haha dami na ah!


explored @ 9:39 PM
1 Comments | Links to this Story

Wednesday, December 06, 2006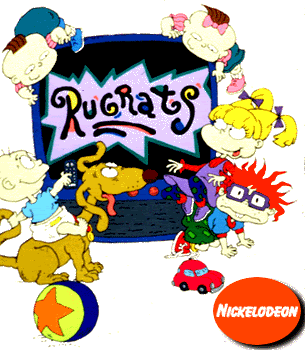 We had our lecture about the "Cognitive Development" of an individual this morning, I've learned some things and amazed on how we develop as a mature person. I still consider myself in between though, I'm not that child anymore nor an adult. Until now, I have those animalistic care like thinking those stuff toys have feelings that you shouldn't leave them alone or they'll get lonely :) haha stupid I know. We watched Rugrats and identified the stages where the babies were. We were like "oo nga noh?" and realized that infants are really like that, and babies are really gullible and easy to be fooled. I do admit I am sometimes selfish which is one of the characteristics of children, the "mine" attitude.
I miss being a kid, being one is so easy, almost everything is healed by a candy. As life gets older, problems become more complicated. If given a chance, I would love to stay with Peter Pan in Never Land and just come back when I'm really ready.
explored @ 2:14 PM
0 Comments | Links to this Story

Monday, December 04, 2006
explored @ 3:18 PM
0 Comments | Links to this Story


Candice: 19 year old kid that finally left neverland and decided to grow up * who simply wants to enjoy life's pleasures * wonders what it's like to be a princess * considers herself a mermaid in her past life * sings when no one's listening * picture addict * writter wanna be * certified bookworm * former ballerina * ex-figure skater * shoppaholic * atychiphobia & herpetophobia * uniquely coordinated * learning how to cook * dog lover * loves to hug and to be hugged * california maki eater * christmas is my favorite holiday * skirts are my fashion * eats cake when depress * amateur crepe maker * frustrated magician * treasures her friends * loves her family and will do anything for them * fears God the most.

~ BEDRIDDEN
~ DRAMA
~ DADDY THE TEACHER
~ WHERE WAS I?
~ CHRISTMAS PARTY
~ THE LATEST ON McDREAMY :)
~ BABIES
~ VACANT TIME
~ HOW MY DAY WENT
~ QUOTES FROM OUR FAVORITE CHARACTERS and MOVIES

~ April 2005
~ May 2005
~ June 2005
~ August 2005
~ September 2005
~ October 2005
~ November 2005
~ January 2006
~ March 2006
~ May 2006
~ June 2006
~ July 2006
~ August 2006
~ September 2006
~ October 2006
~ November 2006
~ December 2006